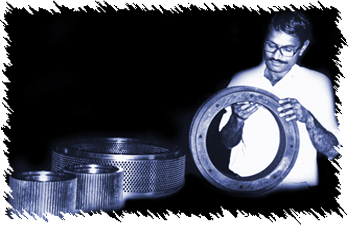 Trumatic Engineers is an established name in manufacturing machineries and plant for cattle feed, guar gum, psyllium, flour mill, cereal grain, seeds, size reduction and air attrition mill.
Established in 1972, Trumatic Engineers has achieved impressive growth by responding successfully to the demands of our customers.
Trumatic Engineers has state of the art infrastructure to manufacture quality production. Each employee takes pride in producing a quality product for our customers by verifying the accuracy of even operation required to build the machinery and plant from initial cutting to find inspection from straighter and cuts to find assembly. You can count on a quality product from Trumatic the manufacturer and exporter of cattle feed plant, cattle feed machineries, guar gum split powder plant, guar gum split machinery, isabgol psyllium plant, flour mill, cereal grain, seeds processing machinery, size reduction machinery, air attrition mill like grinder, flaker, hammer mill, pin mill, pulveriser, dehusking, pellet mill, die and roll, cone mixer, double mixer, ribbon mixer and conveyor, elevator, screw conveyor.